Jurassic Park has been a cultural phenomenon since the release of the first movie in 1993, and its popularity shows no sign of slowing down. Fans of the franchise had been eagerly anticipating the next installment, Jurassic World: Dominion, which was released last year. But the excitement doesn't end there. This year the 30th anniversary of Jurassic Park will be celebrated with plenty of new Jurassic Park collectibles that are sure to thrill fans and collectors alike.
From toy figures to high-end collectibles, there is going to be something for every Jurassic Park collector to commemorate this big occasion. In this post, we'll take a closer look at the top 5 Jurassic Park collectibles being released this year for the 30th anniversary that we're looking forward to.
5. Cryogenics Canister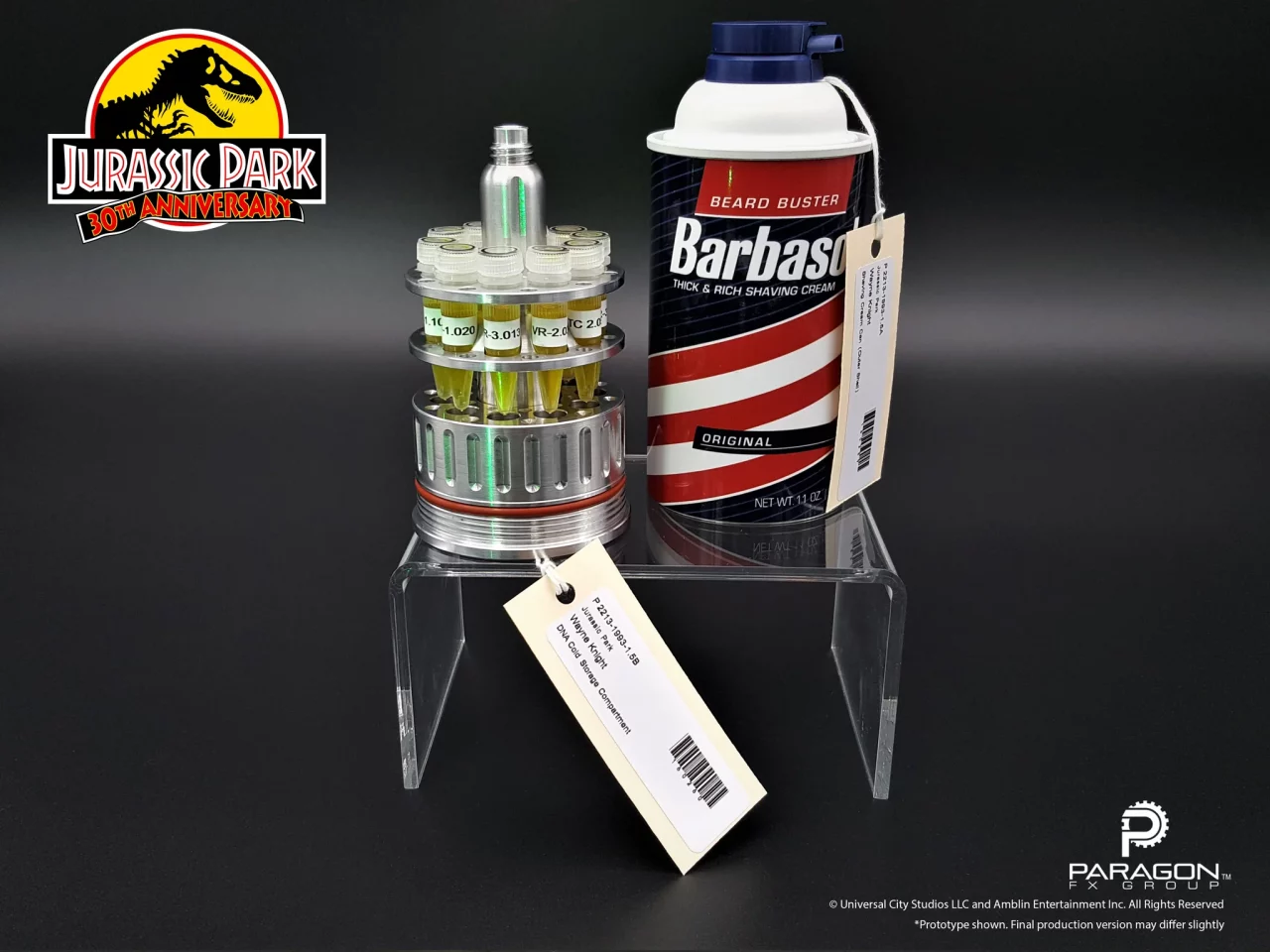 Manufacturer: Paragon FX Group
Retail price: $399.99
Who doesn't remember the iconic scene in Jurassic Park when Lewis Dogson revealed the cooling unit from inside the Barbasol shaving foam canister? A prop replica of this famous prop can now be yours thanks to Paragon FX Group. The prop comes with 10 micro-centrifuge labeled tubes, Barbasol can and studio inventory tags. The cryogenics canister us up for preorder on the Paragon FX Group and is shipping this Summer
4. Surprise Build N Battle Dinos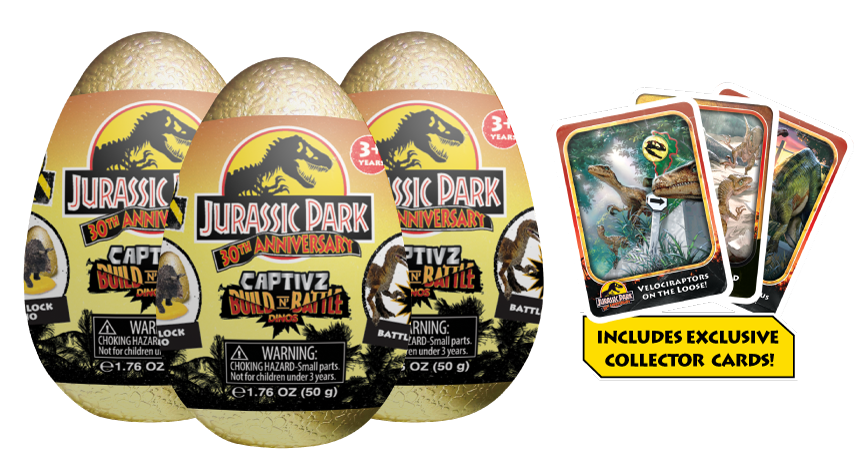 Manufacturer: CAPTIVZ
Retail price: $4.97
CAPTIVZ continues their Jurassic slime egg success with their Jurassic Park 30th Anniversary Build 'n Battle Dinos. Each egg comes with a dinosaur from one of the original Jurassic Park films, slime and an exclusive collector car that's inspired by the cards that came with the Jurassic Park series I Kenner toys. The Build 'n Battle Dino eggs are currently available in the United States only.
3. Diecast Jurassic Park Ford Explorer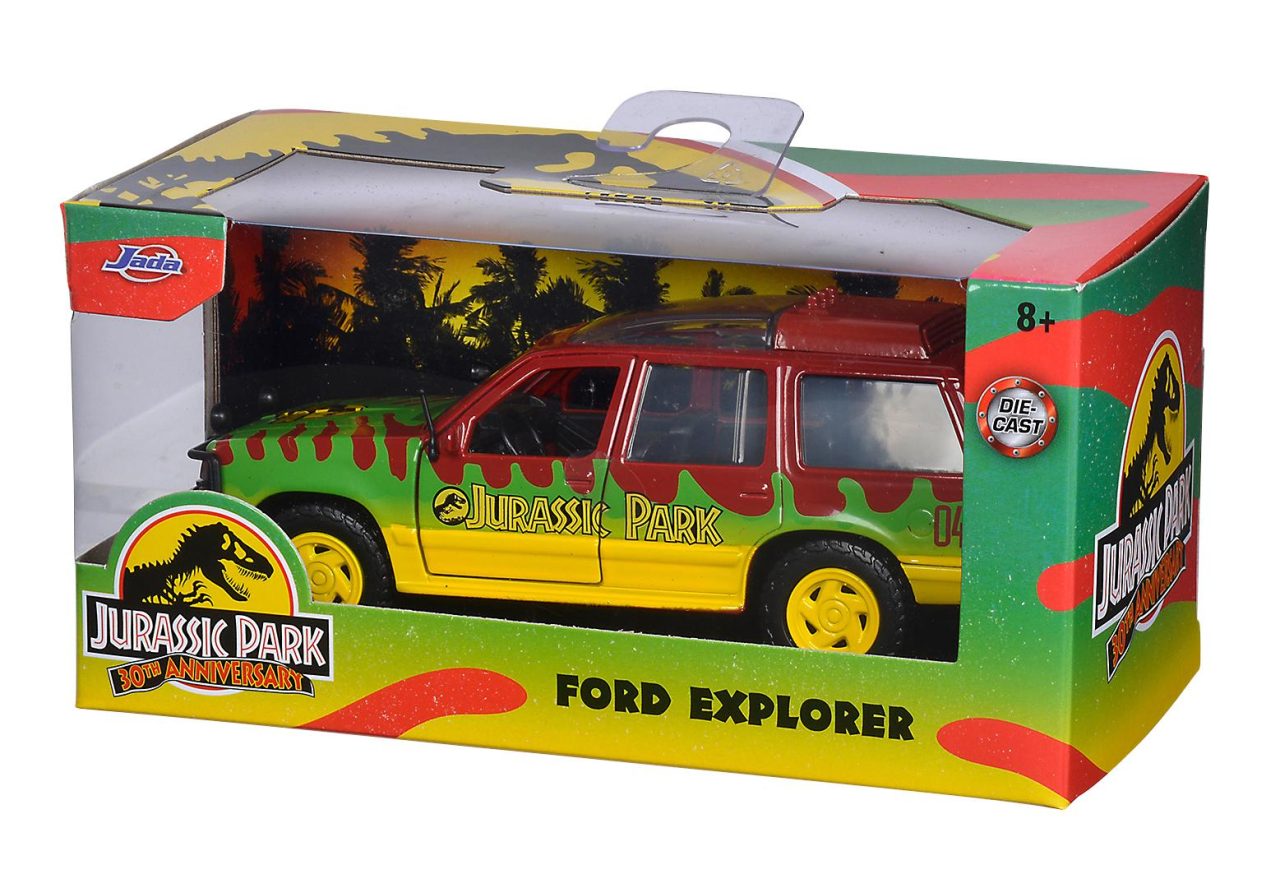 Manufacturer: Jada Toys
Retail price: €12.99
The vehicles that appeared in Jurassic Park are almost as famous as its dinosaurs. While many models of the Jeep Wrangler have been released over the years, models of the Ford Explorer tour vehicle were not as easily available. Jada Toys is bringing a change to that by turning the tour vehicle #4 in a metal diecast version.
Scheduled to be released in March 2023.
2. Jurassic Park gate nano scene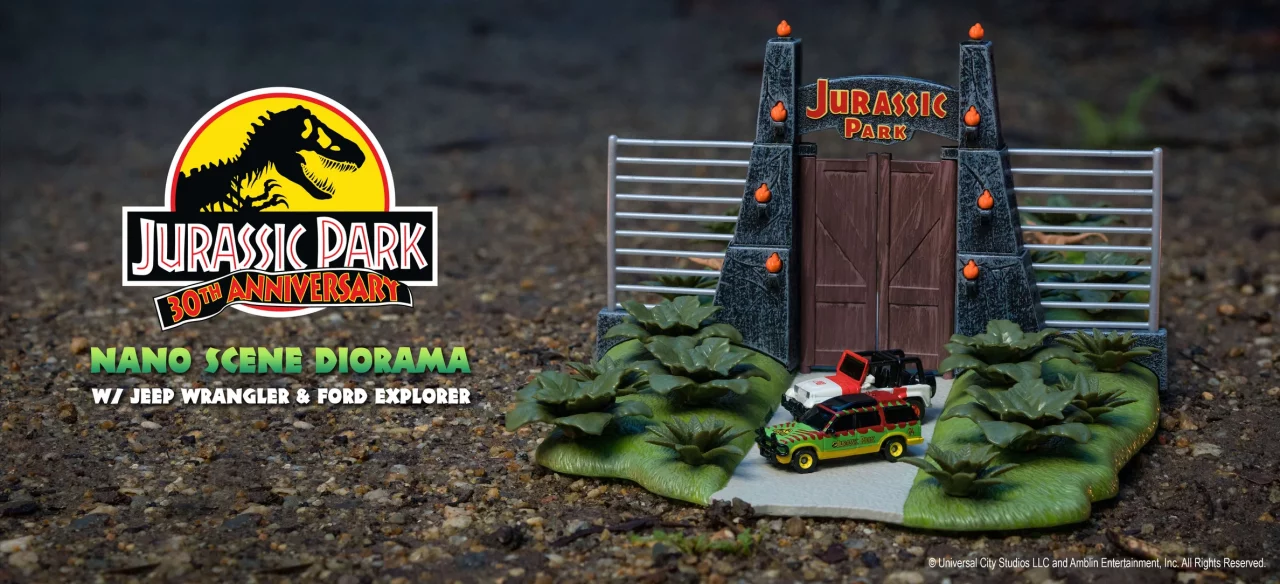 Manufacturer: Jada Toys
Retail price: $24.99
Another collectible from Jada Toys to look forward to: a recreation of the Jurassic Park gates, complete with Velociraptors, Ford Explorer tour vehicle and Jeep Wrangler.
Available now.
1. Electronic Real Feel Tyrannosaurus Rex
Manufacturer: Mattel
Retail price: $49.99
As part of their '93 Classic line, Mattel is bringing homage to the original Kenner toy line that started it all. The Electronic Real Feel Tyrannosaurus Rex comes with a rubbery skin and sound effects, just like Kenner's '93 T-Rex. Added bonus, it can swallow dinosaurs that can be retrieved through an opening in its stomach.
This concludes the Jurassic Toys top 5 of 30th anniversary merchandising to look forward to. Which is your favorite? Leave a comment below!
This post was not endorsed or promoted by the manufacturers mentioned above. #notanad